Sixty years ago yesterday Detroit Tigers outfielder and future Hall of Famer Al Kaline was knocked out after being hit in the head by White Sox pitcher Bob Shaw. Kaline already had two hits, including a double, off Sox starter Dick Donovan before reliever Shaw plonked him in the 6th.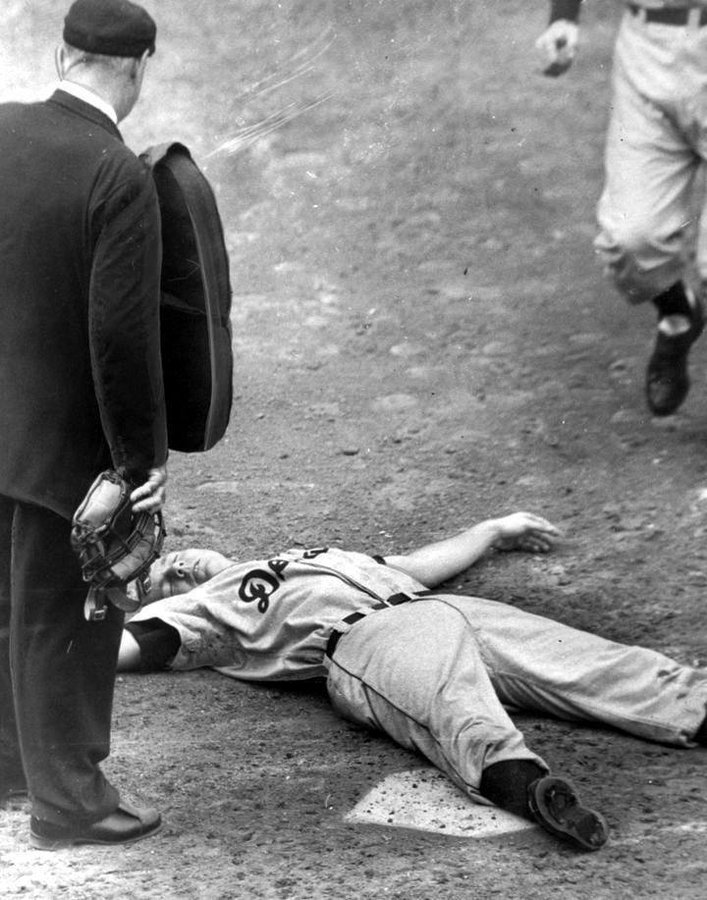 If this happened today the player would be put through a concussion protocol and not return to the field for several days as a precautionary measure even if the results were negative. Instead Kaline missed just one game and then played the final two of the season against the Indians going 3 for 8 with a triple, home run, and driving in five runs.
For more on how head injuries were handled in the "
good old days
" see
the story of Pete Reiser
.