This would definitely not fly today and it's so wrong in so many ways, but Heap Big Beef was a real fast food chain from the mid-1960s until the early 1970s. THC remembers it well as there was one in his home town, many of his friends worked there, and he enjoyed many of its roast beef sandwiches.
As is evident from the name, the restaurants had an American Indian theme. Here's the logo, a Indian war bonnet on a longhorn: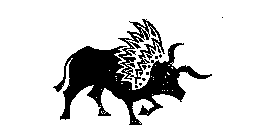 The ad the chain owners placed in Life Magazine's August 23, 1967 issue sought new franchisees. Notice the distinctive A Frame restaurant. And the mouth-watering roast beef sandwich! It also touts the Idaho fries, the Shawnee Shakes (you could also get a Pawnee Pie), and brags it will cost "
mighty little wampum
."
I found
this post
on Facebook about the franchise which opened in Sioux Falls, South Dakota and mentions the local ad copy reading:
"Circle the wagons, the Indians are coming with America's favorite! Tender, juicy roast beef piled high and hot on a crisp, buttered Rippowam roll. You'll let out a war-whoop when you sink your teeth into this delicious treat."
Prices? Not bad, not bad at all:
Heap Big Beef 69¢, Great Big Beef 99¢, Double-Rich Shawnee Shakes 29¢, Golden Idaho Fries 15¢, and Pawnee Pies 20¢.
THC enjoyed the roast beef sandwiches but his clearest memory of Heap Big Beef was when his friend Tim lost the tip of his finger using the beef slicer. He swore they removed the missing tip from the beef before serving!