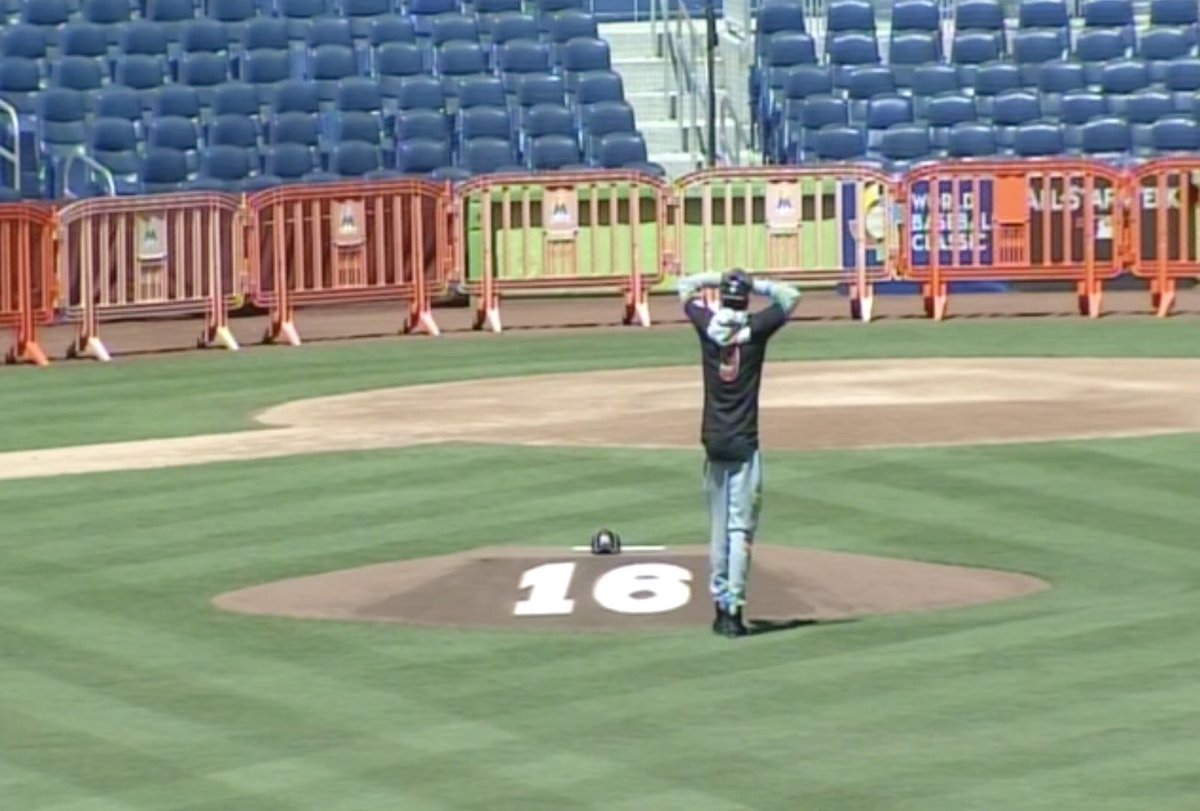 (
Dee Gordon of the Miami Marlins, at the memorial for Jose Fernandez at Marlins Park, yesterday, from
pbs
)
Yesterday, Jose Fernandez died in a boating accident, only seven weeks after his 24th birthday. A shocking and sad day for many people. For his family; the mother and sister who defected from Cuba with him, the grandmother with whom he was reunited; his pregnant girlfriend about whom he'd been excited about becoming a father. For his teammates
(watch manager Don Mattingly
at the Marlins press conference). For long-suffering Marlins fans -though Giancarlo Stanton had the big contract, Jose was the most popular member of the team. For the Cuban-American community for whom he was an icon (
here's Dan Le Batard on Jose
). For anyone who appreciated the joy, enthusiasm and attitude, along with the brilliant set of skills, that he brought to the game.
For those of us who are fans of baseball, not just of a team, enjoying the here and now of the game, but also relishing its the lore and history, there is also a selfish aspect to our sadness. When a young player enters the majors, showing great promise, we sit back and wonder. Will we be watching him for the next 15-20 years? Will he create moments and memories for us that we will treasure? Will he join the ranks of the greatest that ever played the game, creating his own unique legacy? It is that sense of excitement, possibility and hope that fills us at the start of each season. Jose Fernandez held out that possibility to us.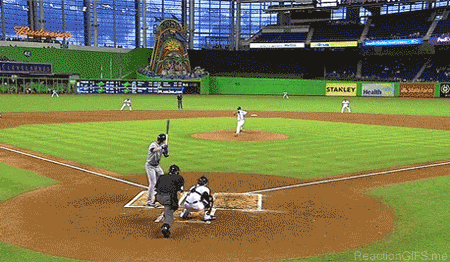 The story of Jose Fernandez was already the stuff of legend. Three unsuccessful attempts to escape from the prison-state of Cuba, finally succeeding on his fourth try at the age of 15, along with his sister and mother. On that small boat crossing the Gulf of Mexico in the blackness of night, diving in after hearing someone go overboard, to discover he was saving his own mother. Robbed on the bus by bandits as the family traveled through Mexico to a new life in the United States. Not speaking a word of English upon arrival, becoming comfortably fluent in his new language. Signed by the Marlins and leaping from Single A minor league ball to the majors, becoming Rookie of the Year in 2013. The
reunion with the grandmother
he'd left behind in Cuba.
His career interrupted by Tommy John surgery in 2014, he rebounded, returning mid-way through the 2015 season, picking up where he left off, and was having an outstanding 2016 campaign, among the league leaders in most categories and #1 in strikeouts per nine innings. A career record of 38-17, including an astonishing 29-2 on his home field (some thought his efforts to restrain his natural exuberance when on the road, reduced his effectiveness).
Young Jose had
duende.
Ben Lindbergh, the excellent baseball writer at The Ringer, put it this way:
Fernández belonged to that rare breed of athlete who gloried in being great without alienating anyone (well, anyone but Brian McCann).

He seemed so delighted, so grateful for his gifts and his chance to use them, that no one could begrudge him his brilliance.
Most of those who show such promise at the start of their careers, don't fulfill it. Injuries, lack of maturity, inability to adapt, deficiencies in temperament that become more evident over time; all these and a thousand other reasons can derail a career. Who knows what the future would have held for Jose Fernandez? Our sadness is accentuated by knowing we will never find out. Our joy was in watching what he did in the time given him, and that will have to be enough.