. . . is now the
Kansas City Royals
. They looked pathetic when we saw them play at home in July and would not have believed that team would be playing for the American League championship. With the exception of
Lorenzo Cain
they looked like a AAA team that night losing to Detroit 16-4.
Watching them win the wildcard game and then sweep the Angels has been exciting and they're now a fun team to watch but what make them officially MY TEAM for October was what happened after the game last night.
Eric Hosmer
led several of his teammates to McFadden's a large downtown bar/restaurant where they invited their fans to join them and bought drinks for everyone according to
this story
in the
Kansas City Star.
Here's Eric's tweet:
Eric and his teammates paid for drinks for several hundred fans running up a reported $15,000 tab.
Here he is with a couple of fans at McFadden's.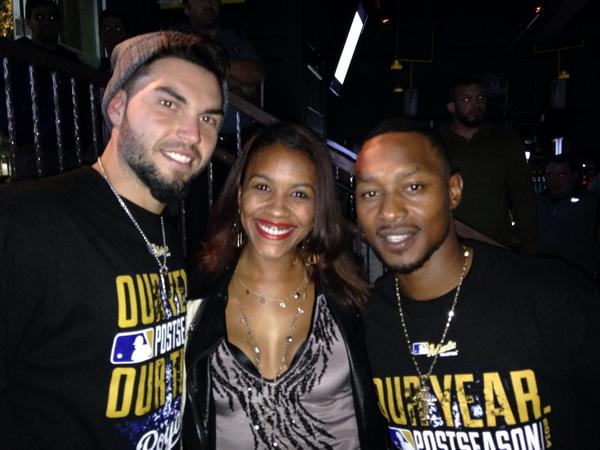 That's my kind of team!