Andrew Sachs, the accomplished English actor best known for his role as Manuel on
Fawlty Towers,
my favorite TV comedy, died recently at the age of 86. Fawlty Towers was the creation of John Cleese (of Monty Python) and his then wife, Connie Booth. Only 12 episodes, aired on the BBC in the mid and late 1970s, were made, but each is perfect.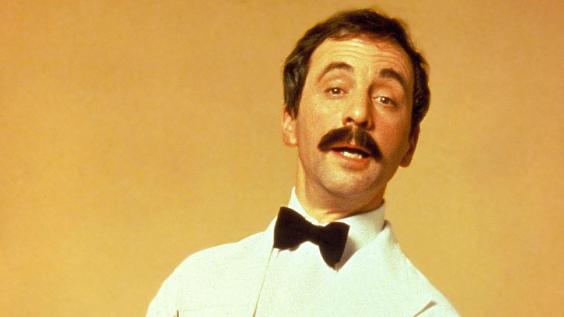 (
Manuel, from The Independent
)
The incompetent, snobby, socially frustrated, and unhappily married Basil Fawlty (John Cleese) and his bossy, and unsympathetic, but more realistic, wife, Sybil (Prunella Scales), operate a small hotel (Fawlty Towers) in Torquay on the southwest coast of England. Manuel (Andrew Sachs), is a waiter, from Barcelona with a shaky command of English, hired by Basil because he doesn't have to pay him much, while the competent chambermaid, Polly (Connie Booth), frantically, and usually futilely, tries to keep the insanity in check.
(
Andrew Sachs, from The Daily Mail)
Andrew Sachs was born in Germany in 1930 of a Jewish father and Catholic mother. The family emigrated to England in 1938. Andrew's acting career began in the late 1950s. Although best known for Fawlty Towers he had a very long and successful career, playing multiple roles on Dr Who, as a narrator of BBC TV and radio documentaries, as well as appearing in the popular British soap opera, Coronation Street. He left behind his wife of 54 years.
Our family discovered Fawlty Towers while renting videotapes while vacationing in Maine during the 1980s. All four of us watched the entire series multiple times and the THC Son could do a pretty good imitation of Manuel.
The interplay between Manuel and Basil is one of the keys to each show, as, at some point, Basil, always full of suppressed rage, has his volcanic temper erupt, usually with Manuel as the victim.